From Code to Canvas: A Guide for Prompting Stunning AI Art with MidJourney (2/3)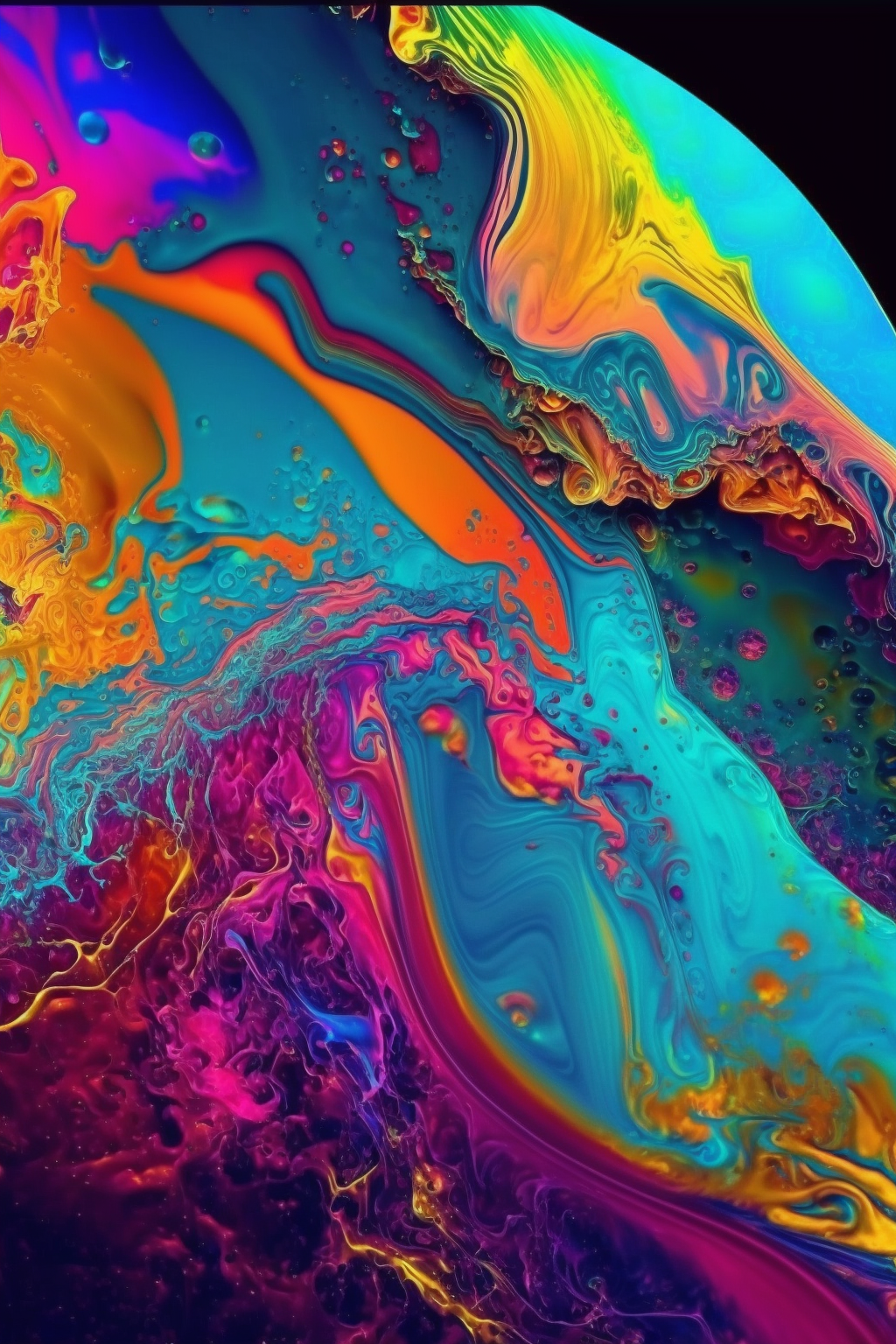 Welcome to the second part of guided prompting for Midjourney to unlock your artistic potential and create jaw-dropping AI art with exclusive cheat codes. These expert hacks will take your art to new heights, no coding skills required!
Prerequisites
Note
Make sure to check out the first part
Cheat Codes
Here are more good example prompts!
Note: In some prompts I used multi-prompts as well as weighting to achieve better results.
32 Bit Isometric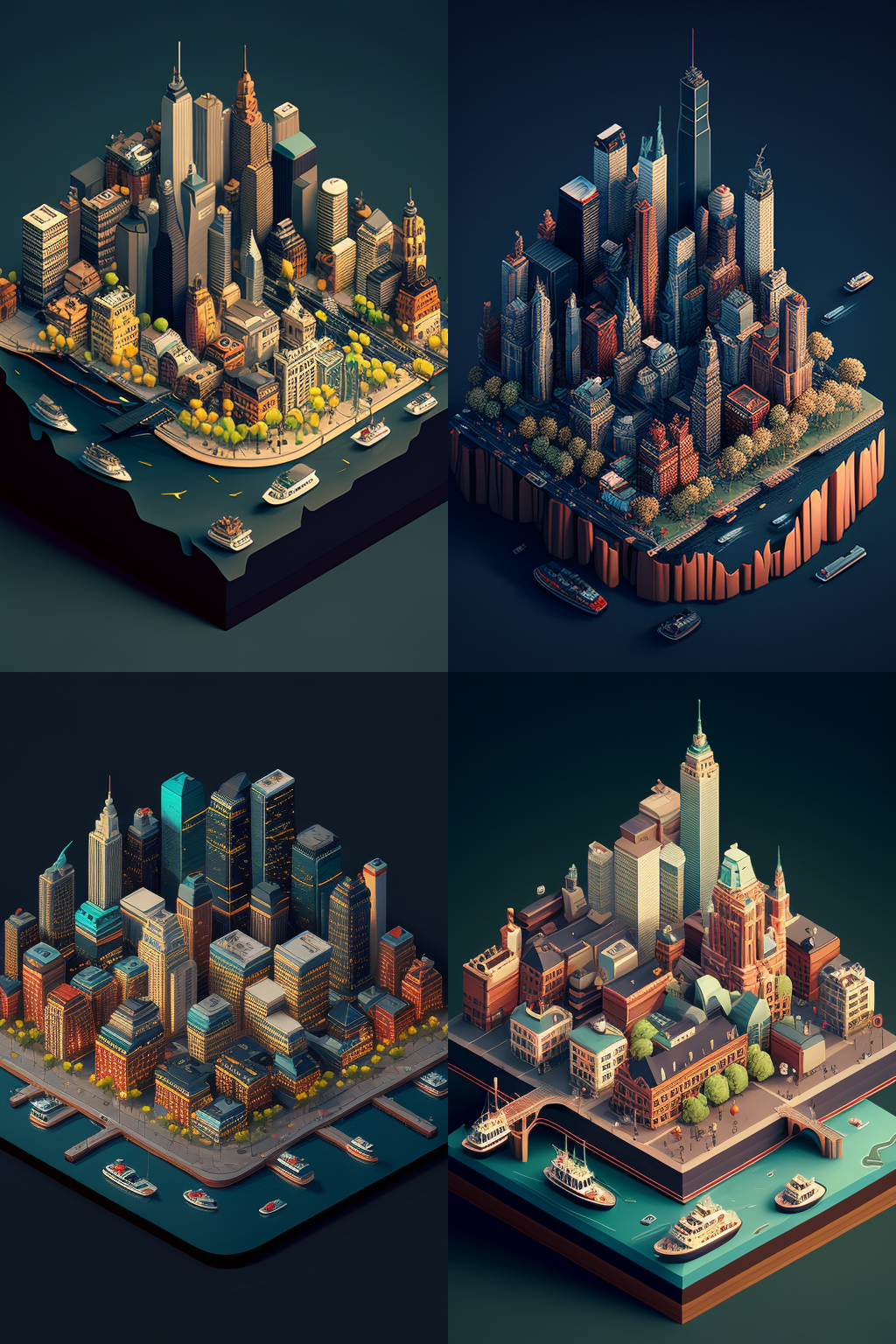 Old Photograph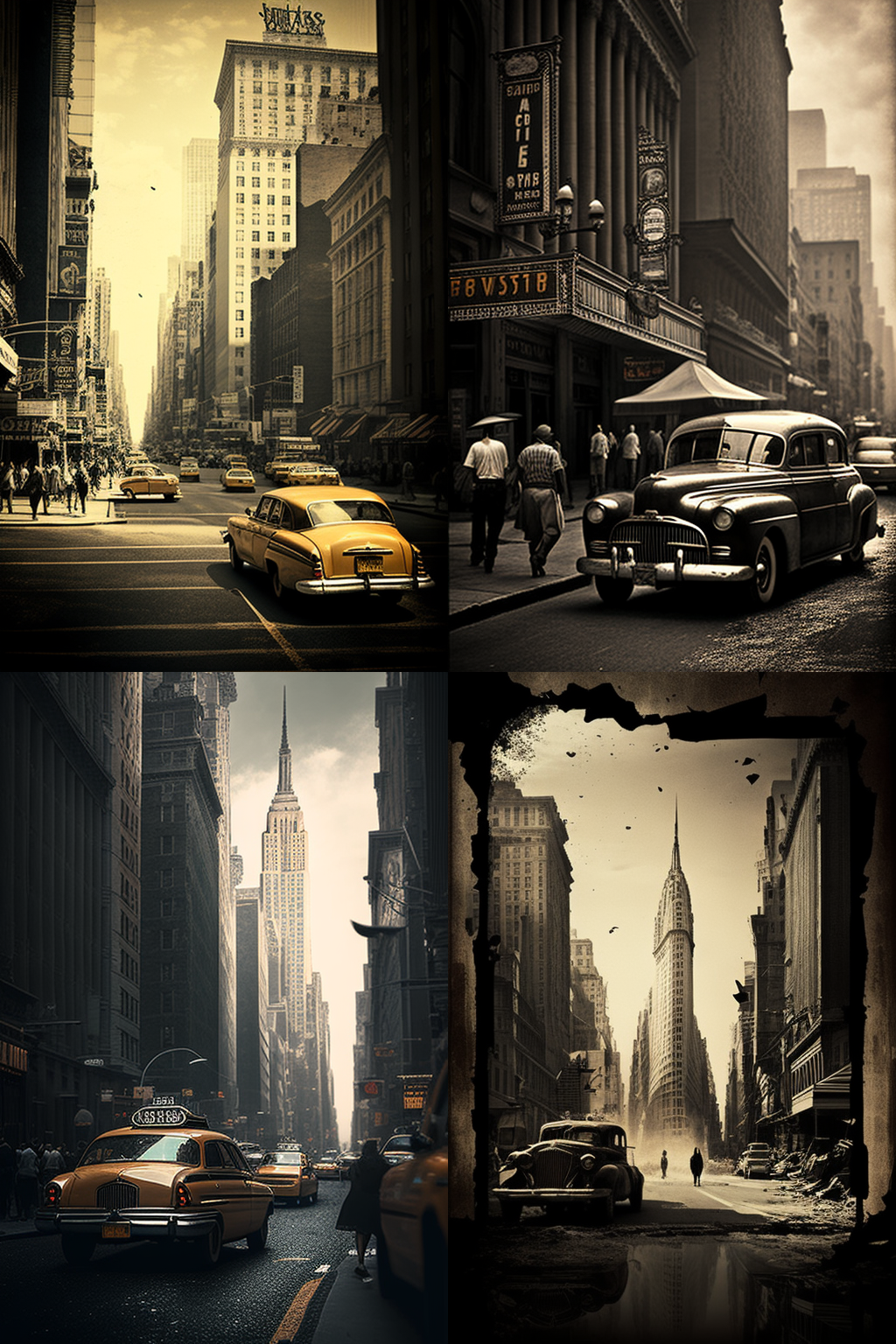 Neon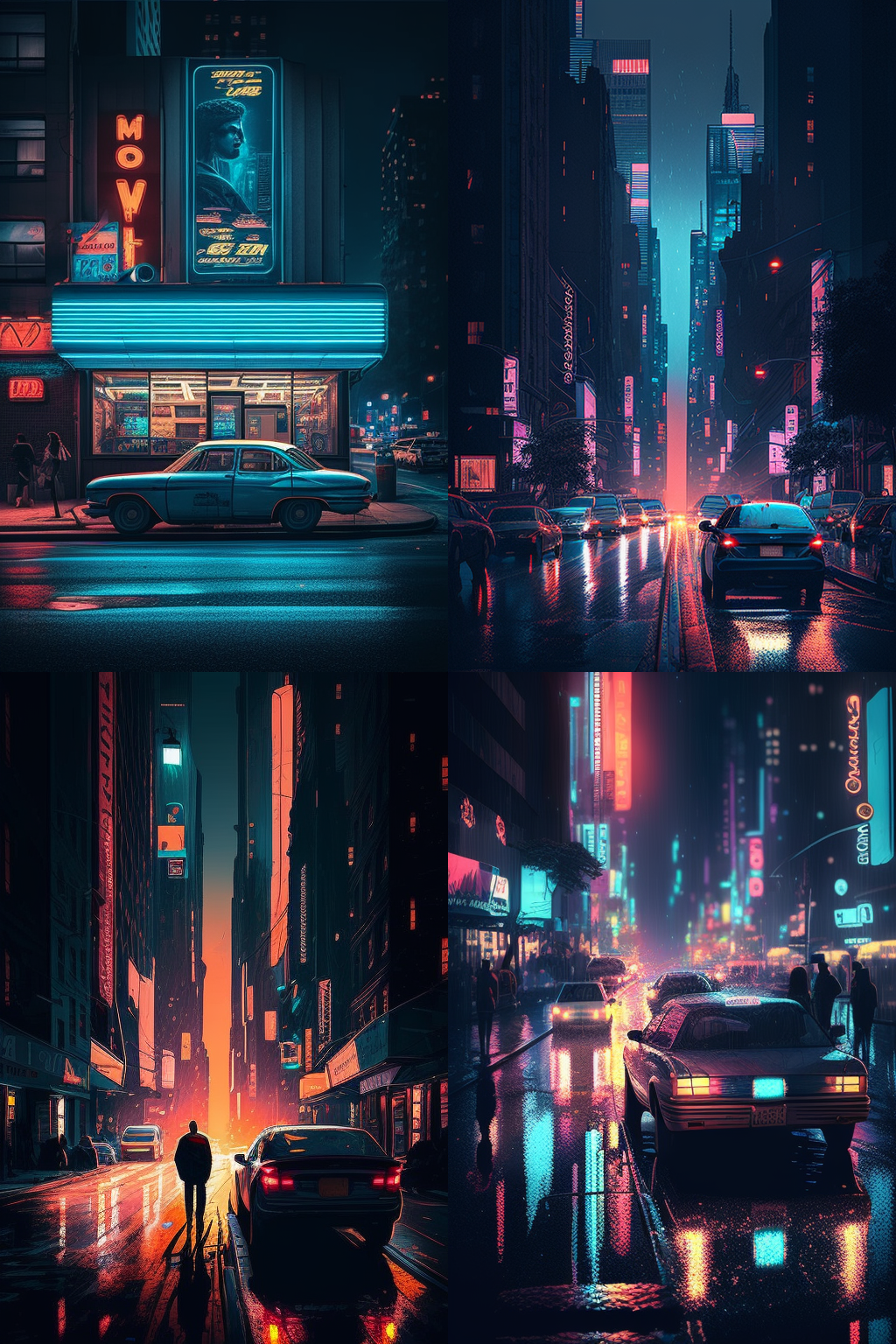 Oil Painting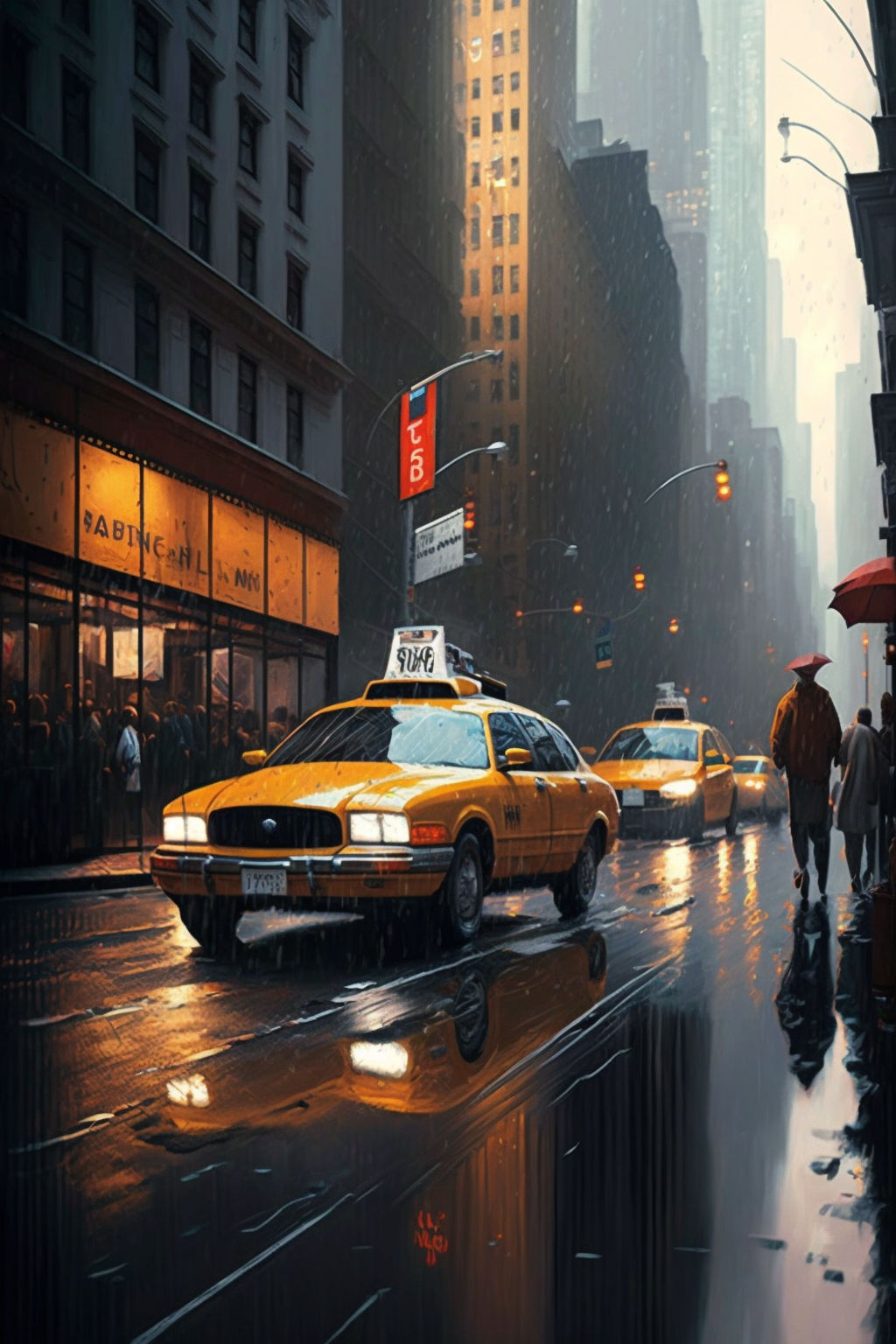 Cyberpunk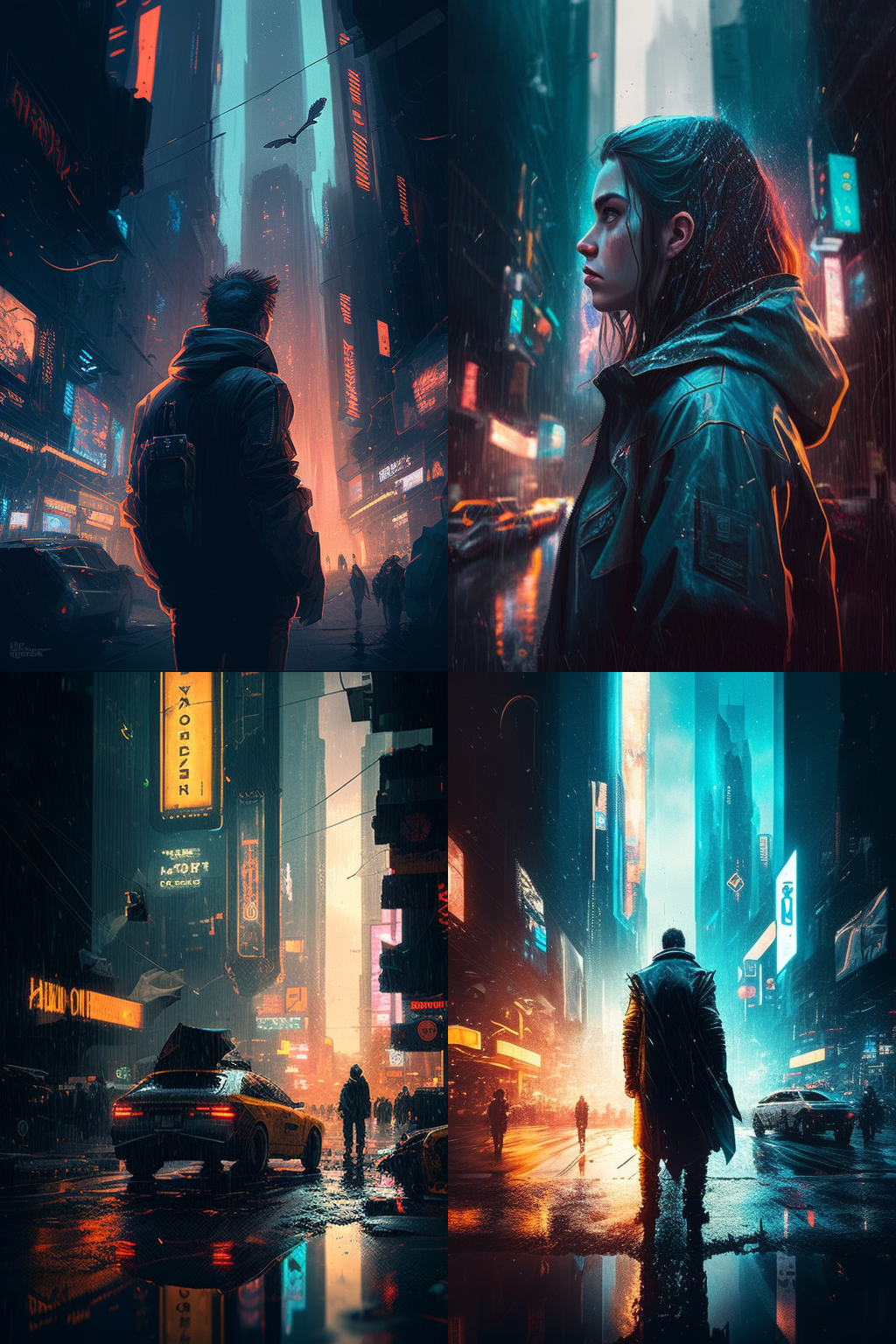 Retrowave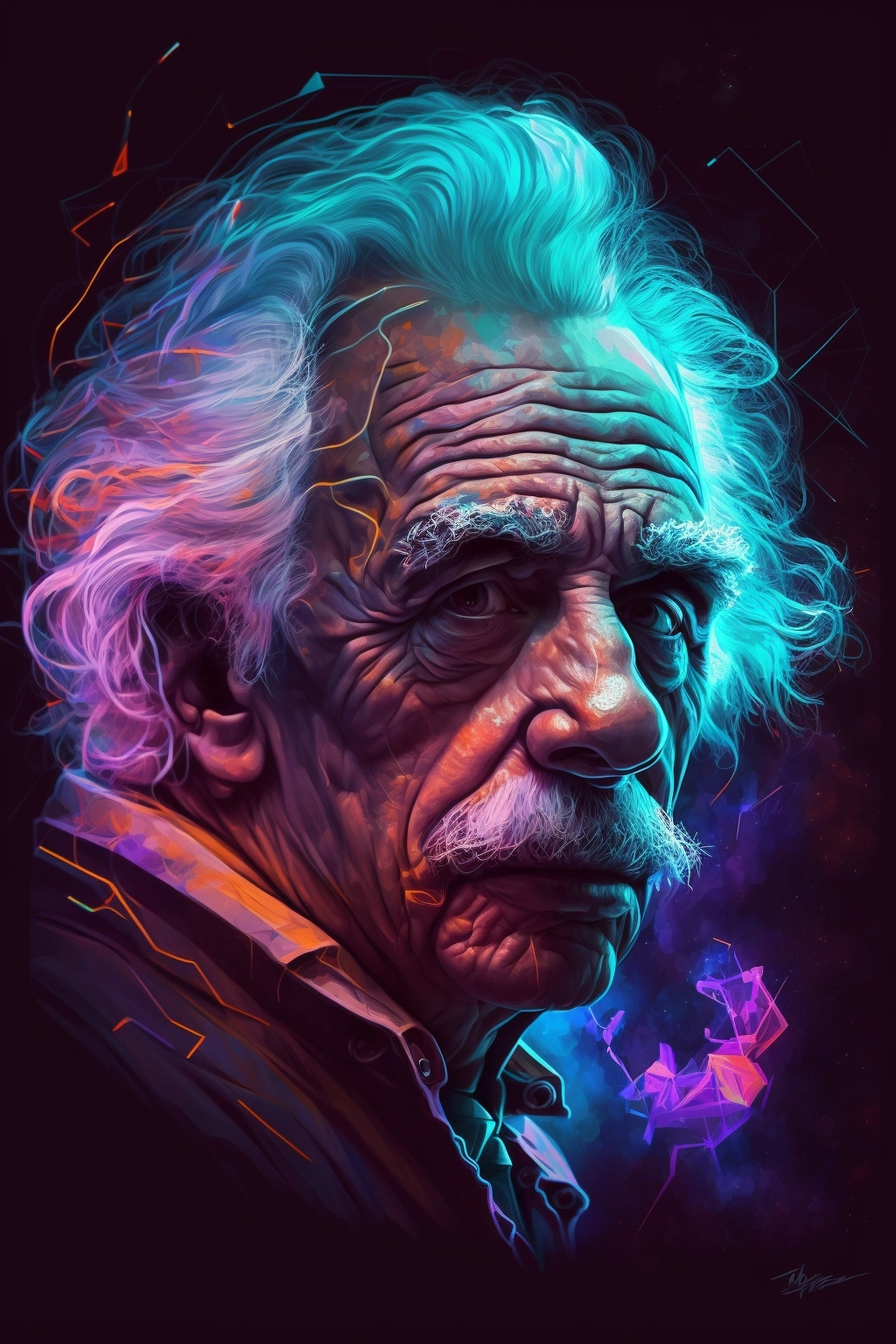 Retro
Blueprint Drawing
Pixelart
Synthwave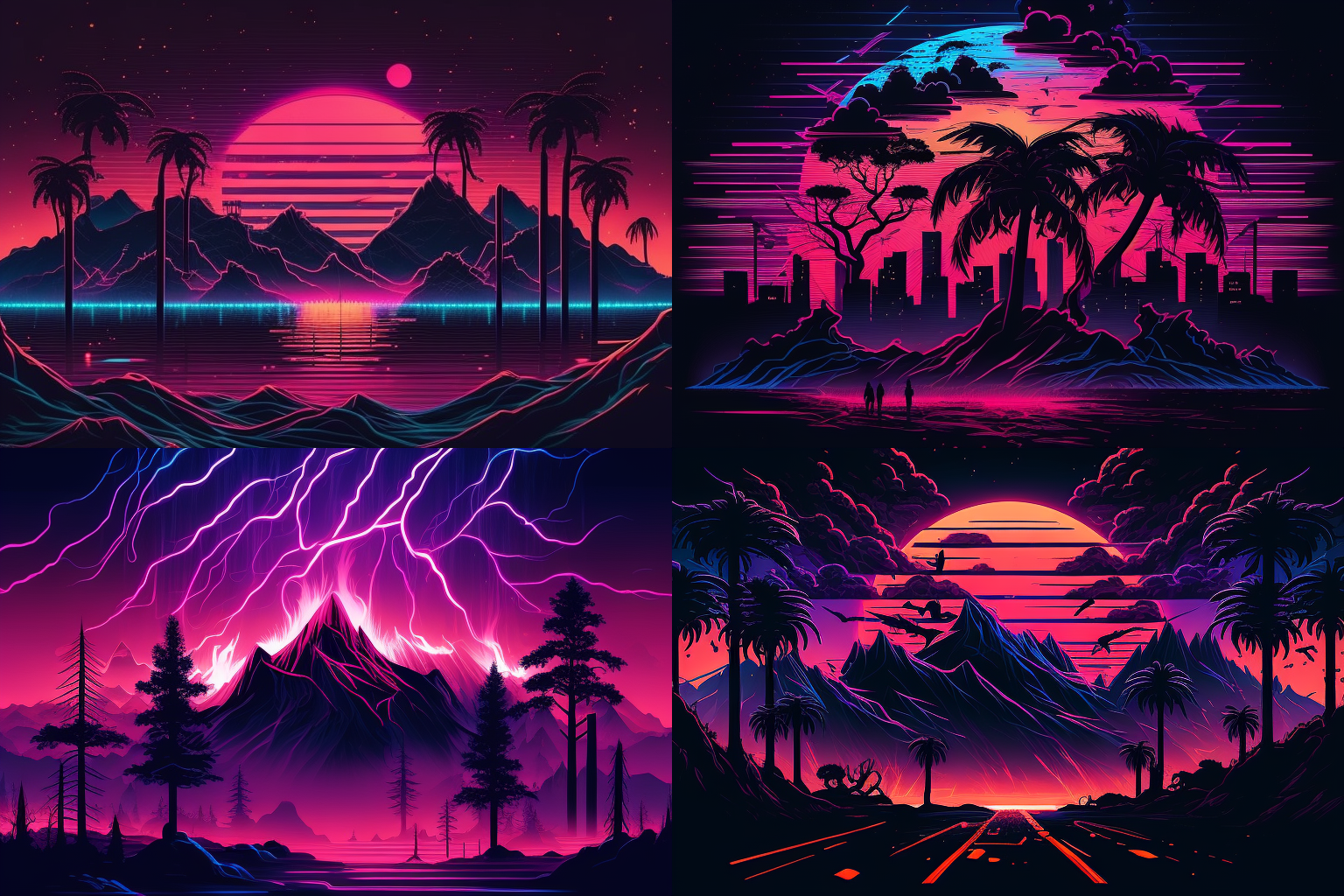 Retro-Futurism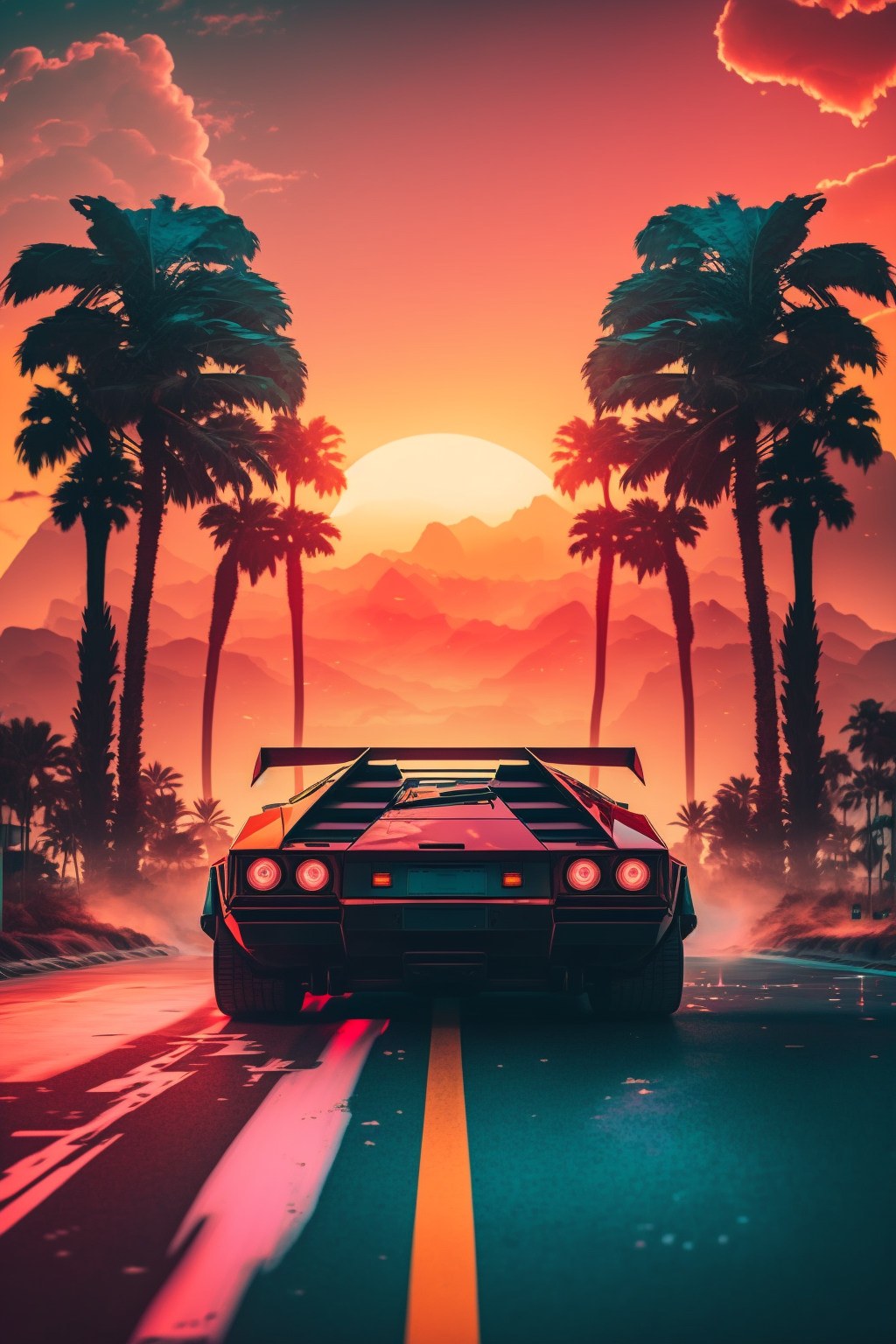 LSD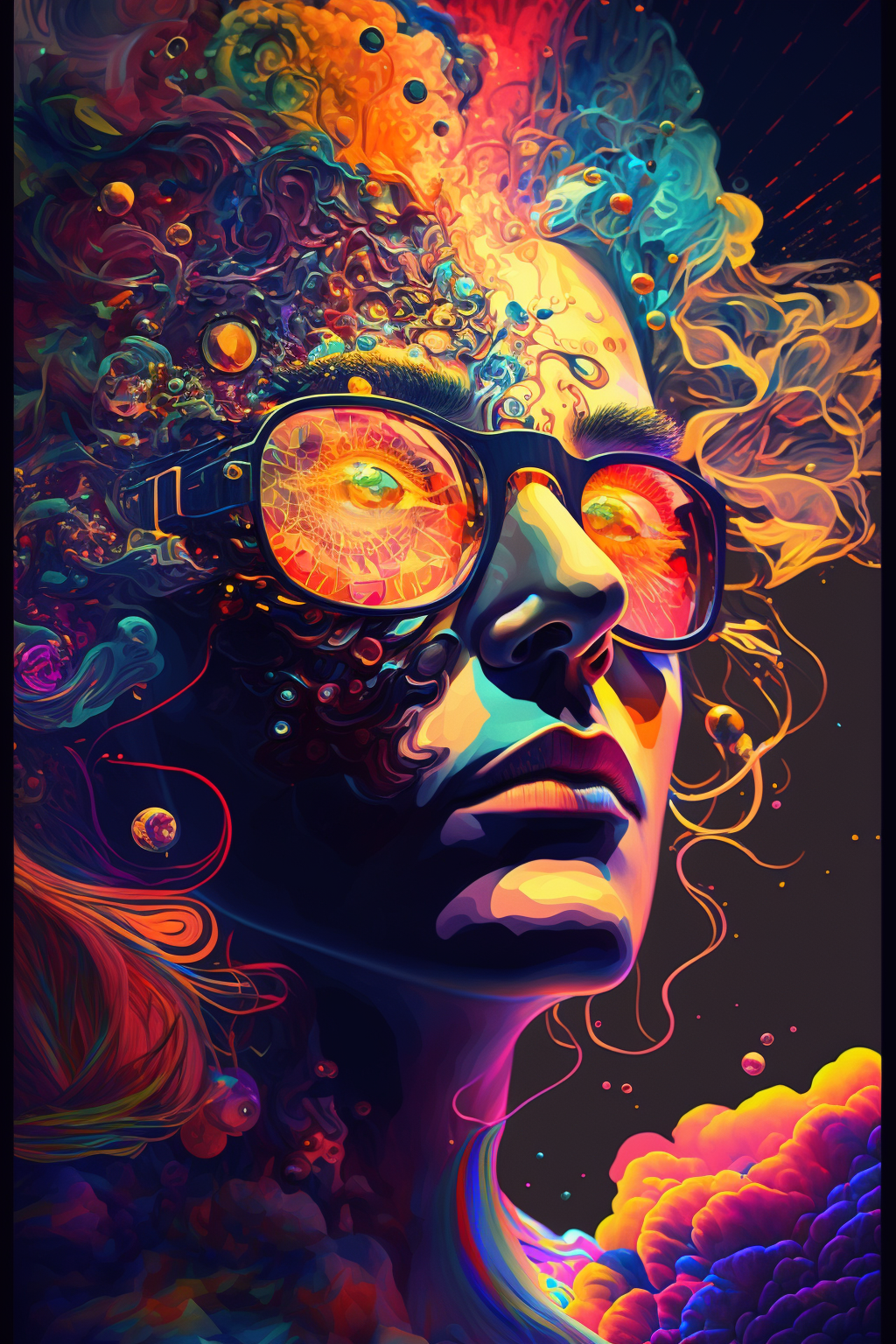 Ukiyo-e Art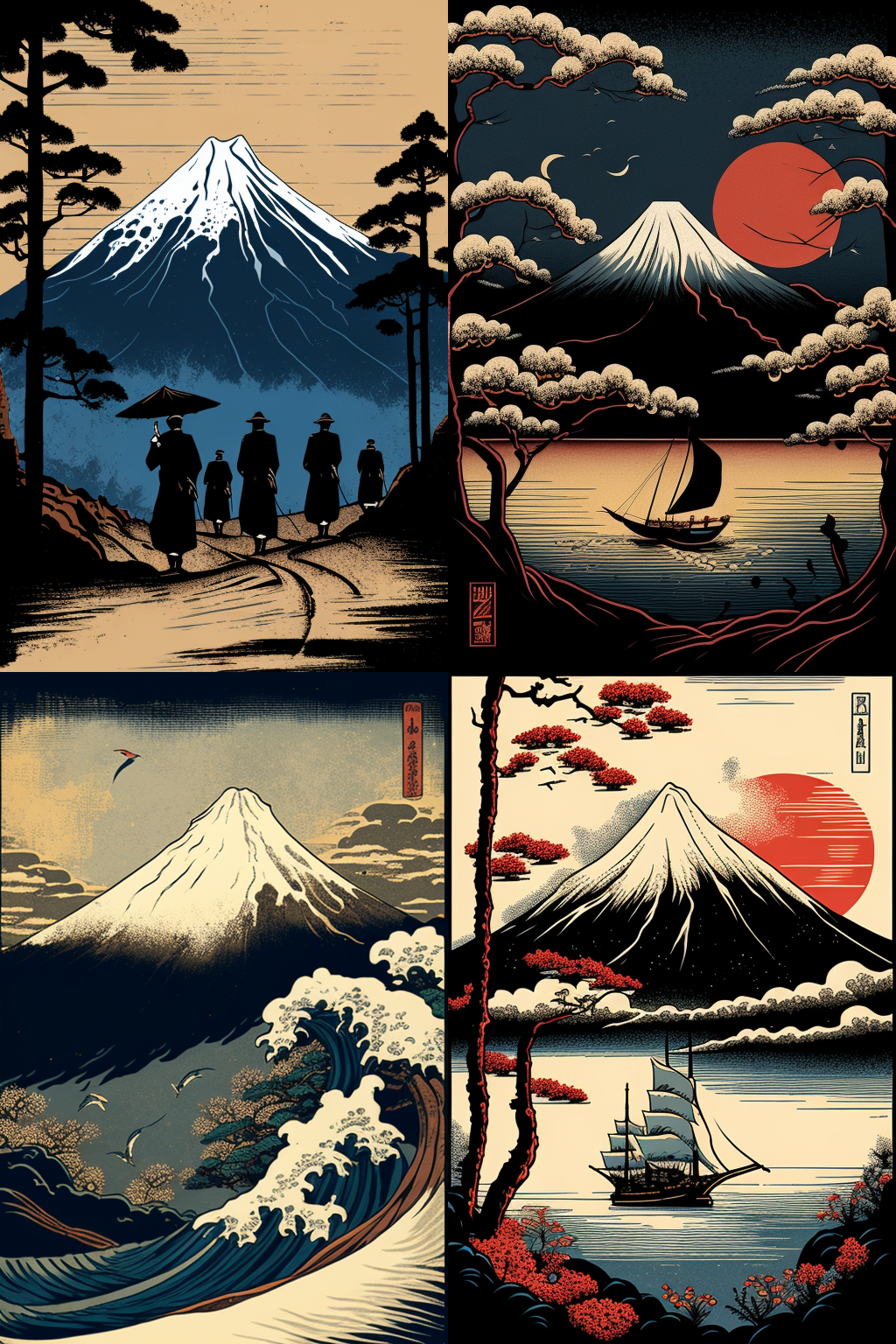 Duotone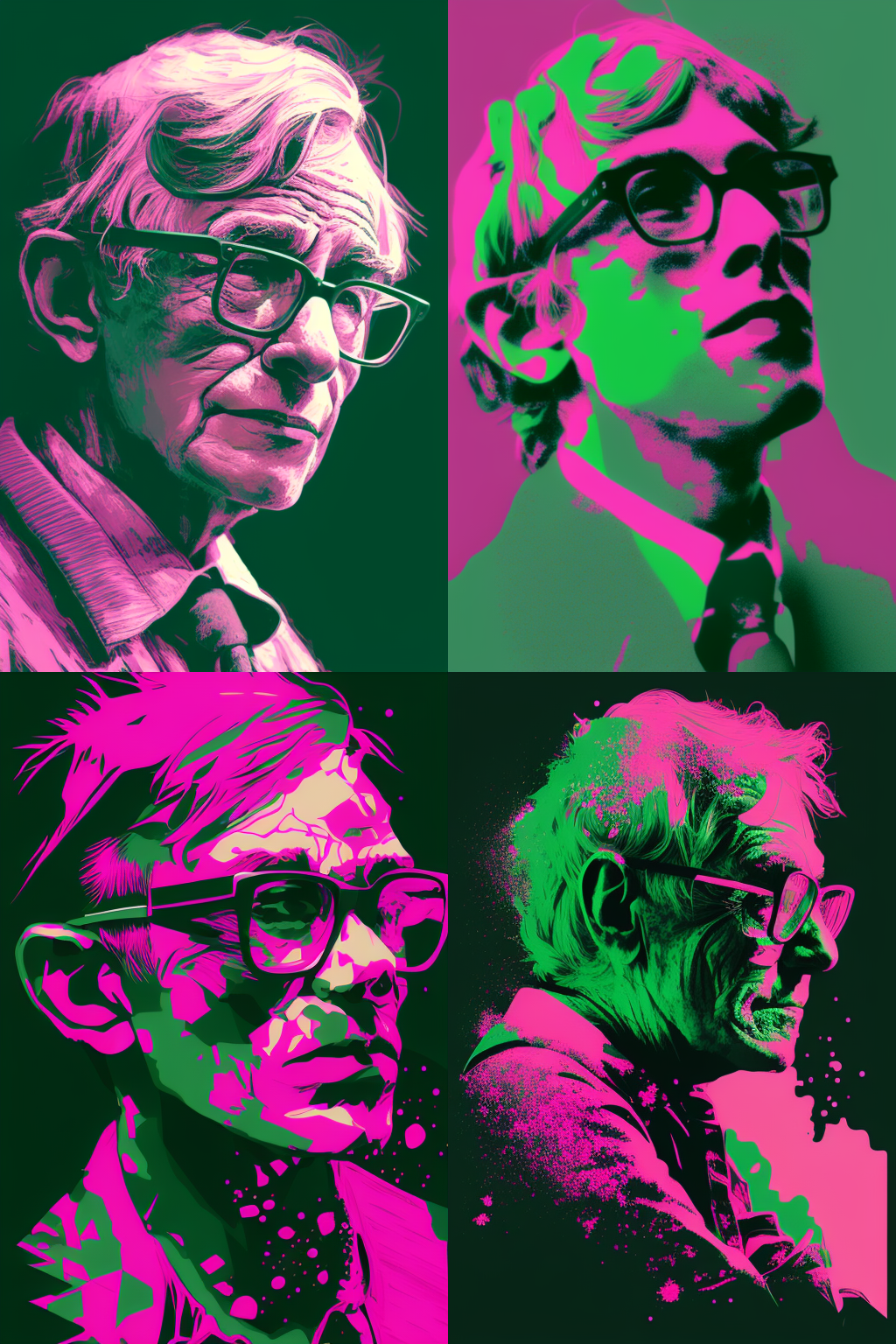 Diagramatic Drwaing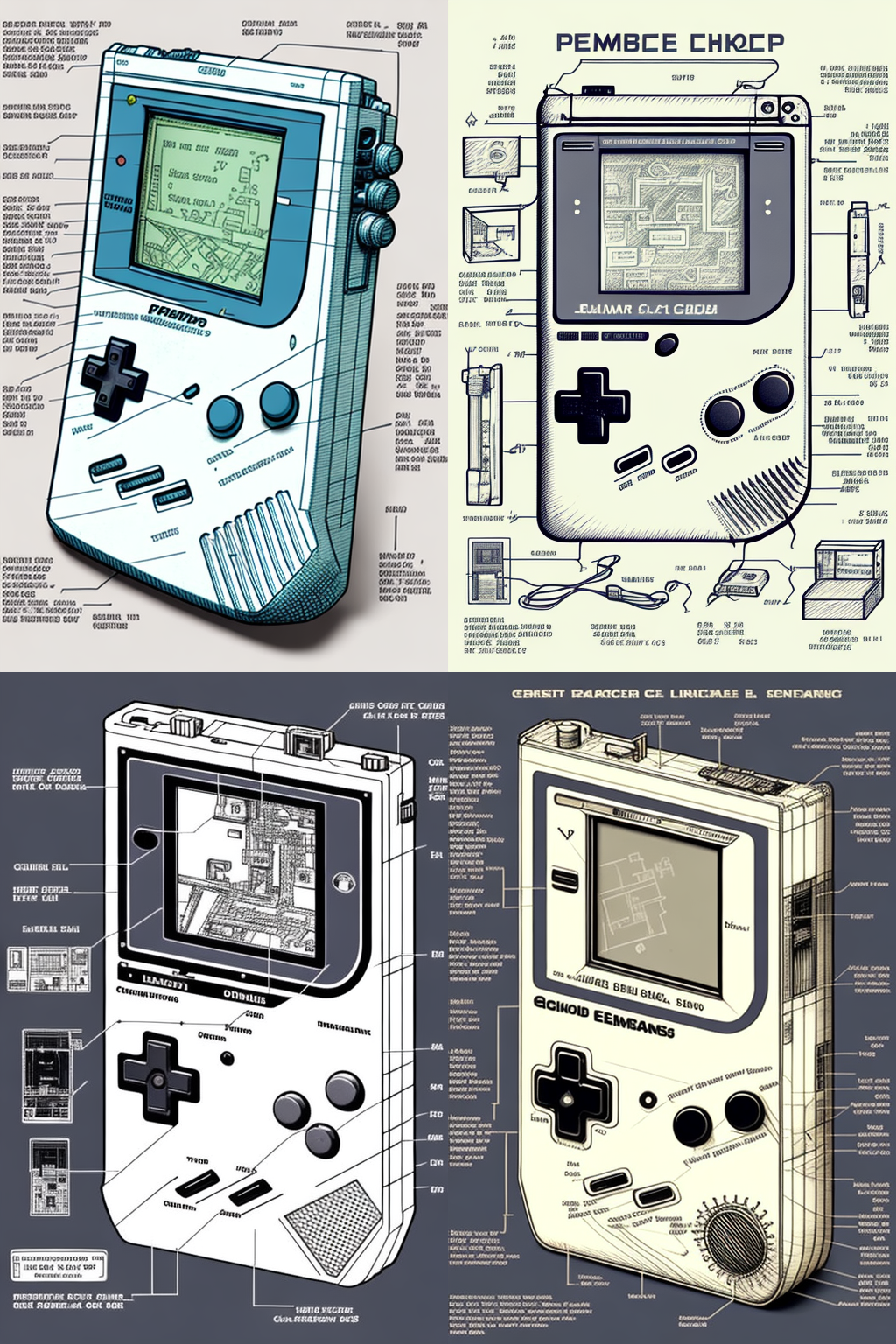 Phantasmal Iridescent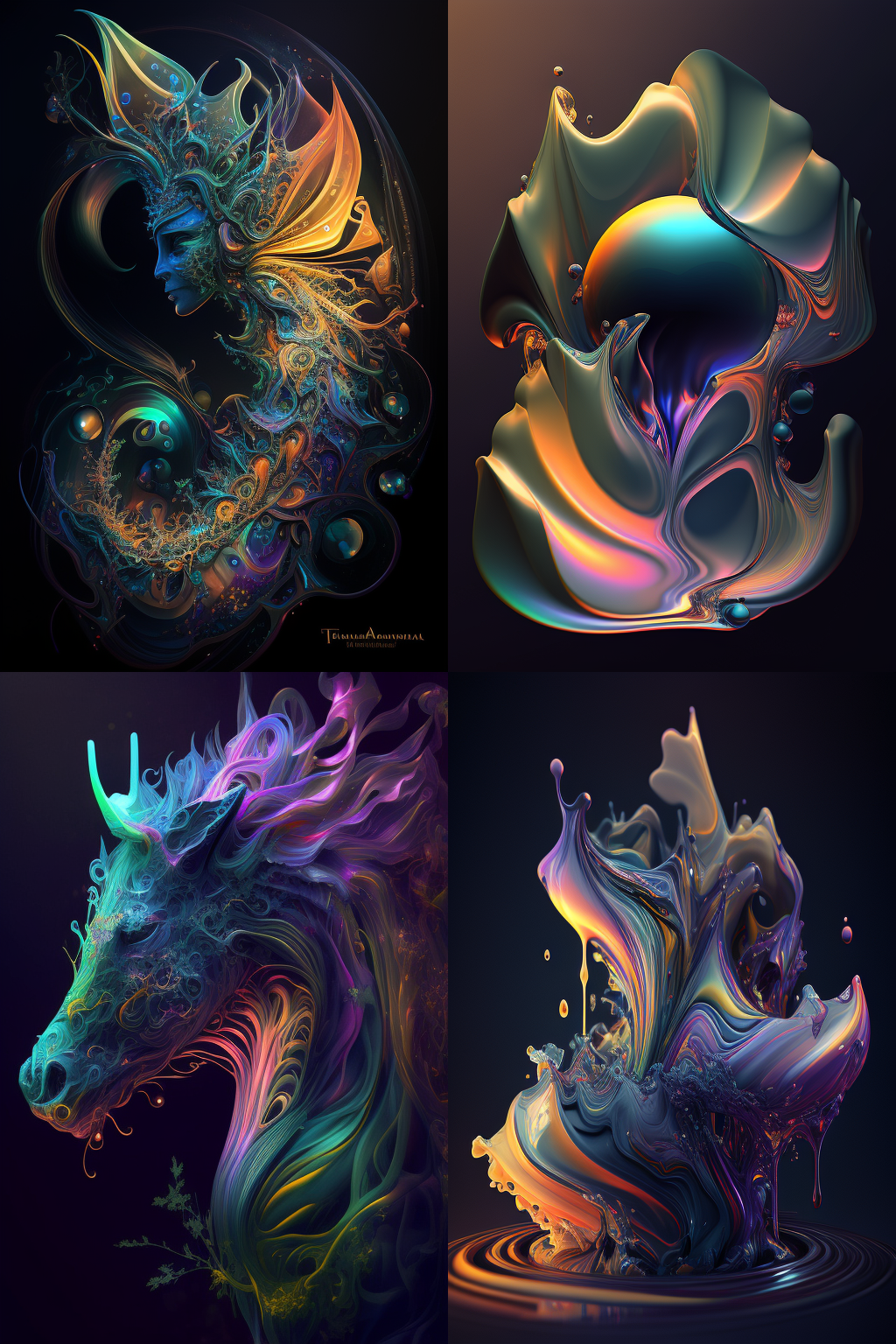 Luminescent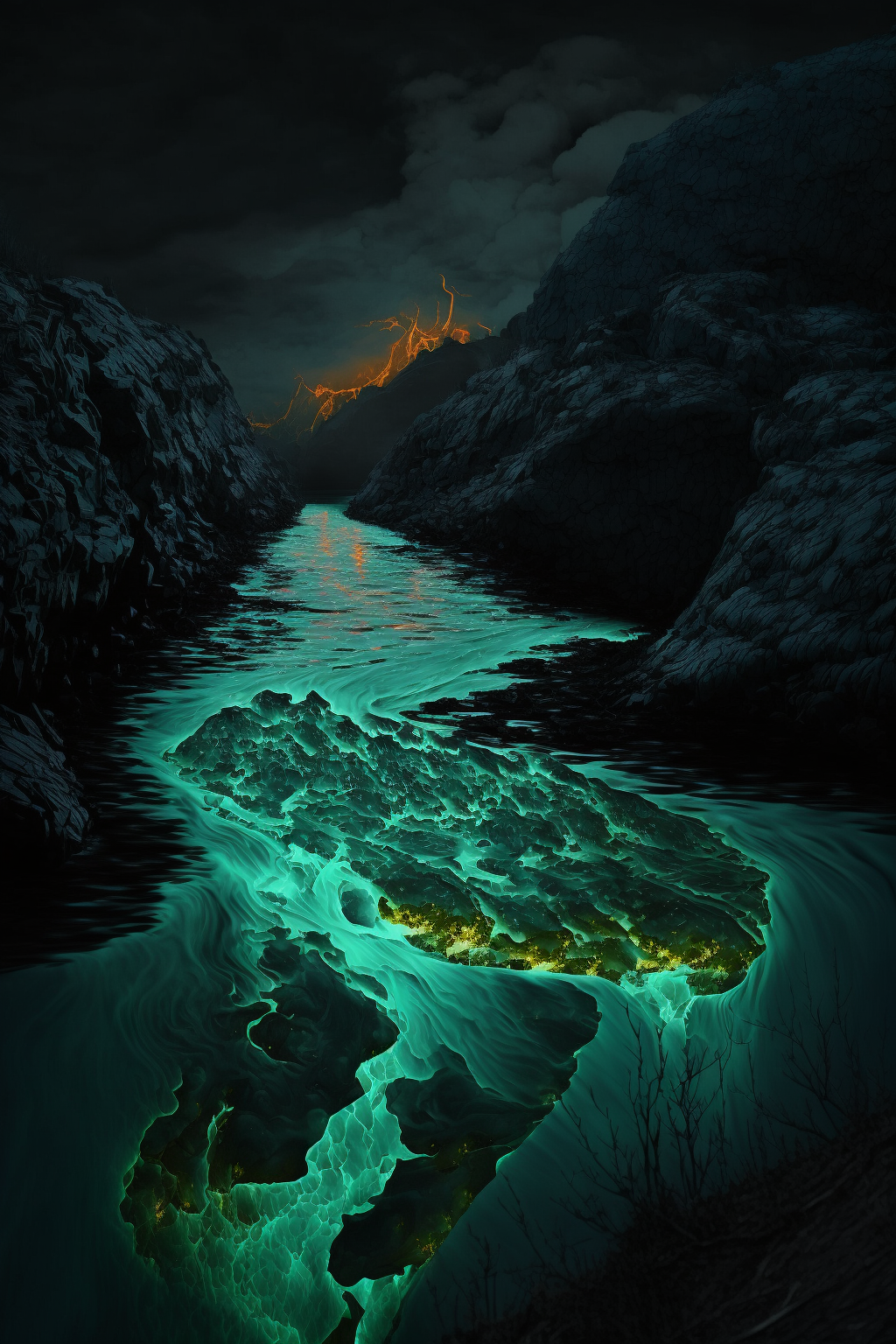 Fluorescence
Carnival Glass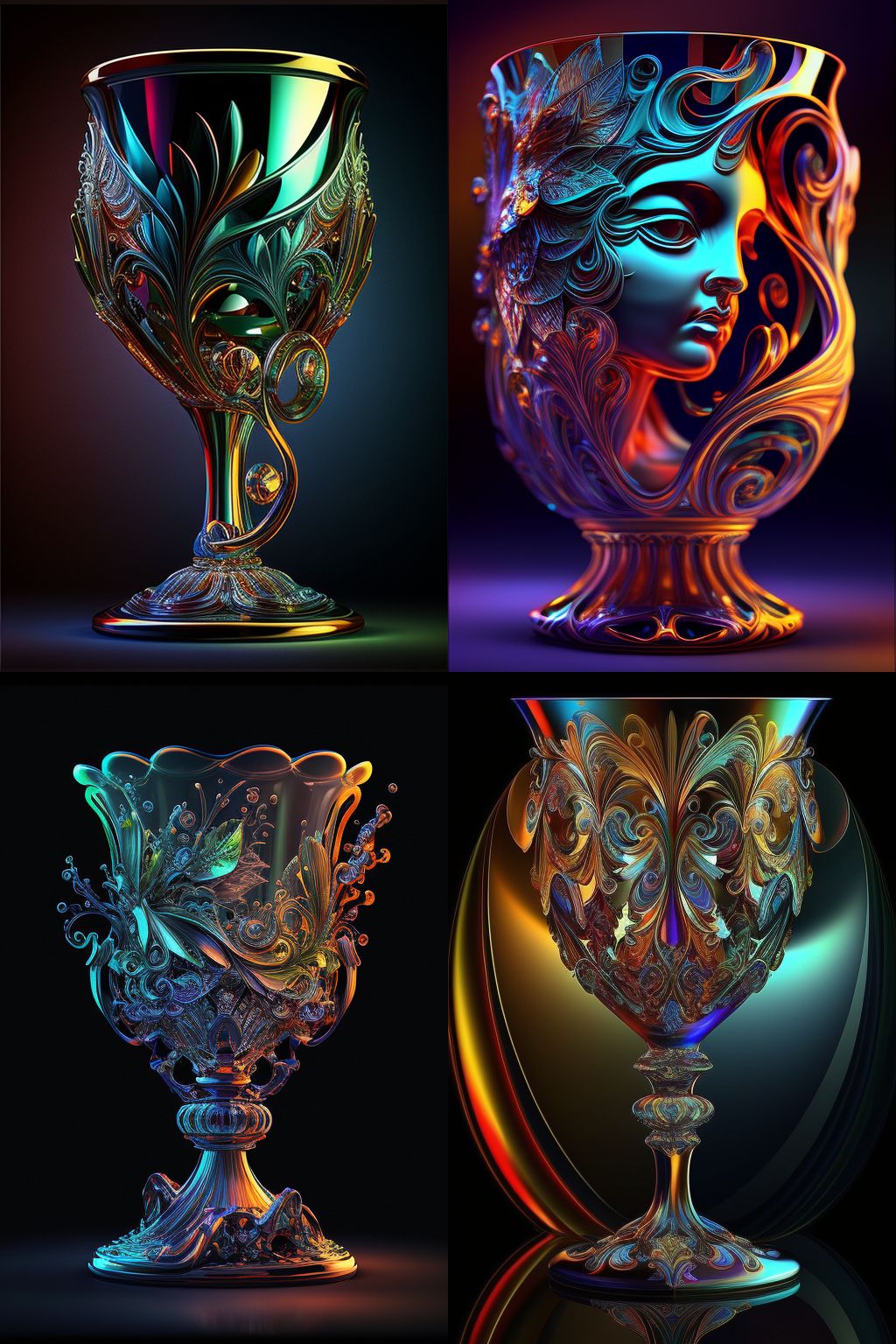 Abstract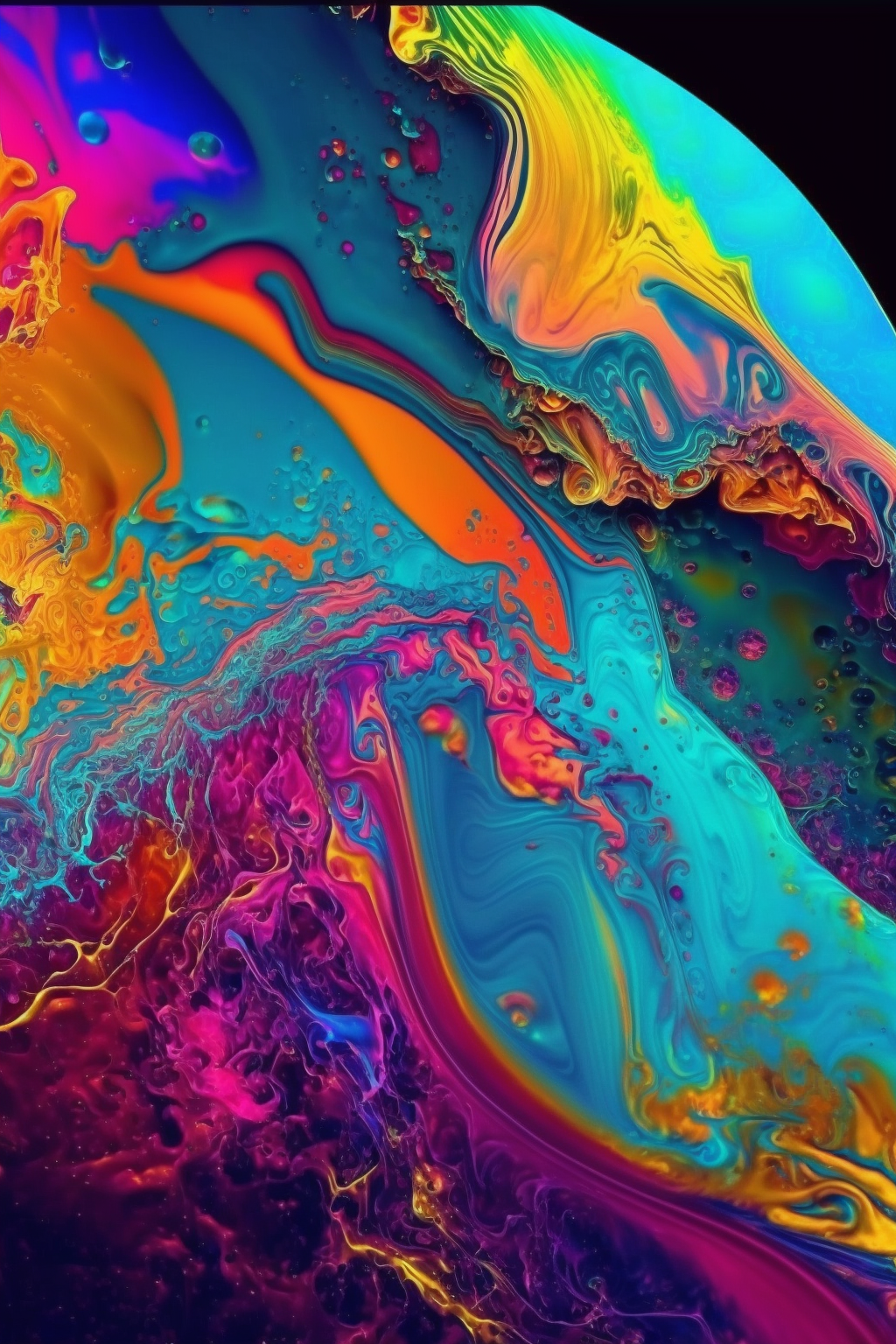 Artists
Note: Aspect ratio was set to 3:2 (Landscape).
Keyword Cheat Sheet
These keywords are good to control and finetune
| Keyword | Description |
| --- | --- |
| Fine ultra-detailed realistic | may have some graininess and roughness, but it enhances the level of detail. |
| Ultra photorealistic | is similar to fine ultra-detailed realistic in terms of its level of realism. |
| Hasselblad H6D | produces a sharper focus on the subject, but it deepens shadows. |
| High definition | lighting tends to be brighter and more colorful, with increased saturation. |
| 8k | technology often produces even more saturated and computer-generated colors than high definition, with extreme lighting effects. |
| Cinematic | lighting features more dramatic shadows and slightly thicker objects, giving a poster-like appearance. |
| Color grading | involves extreme variations in hue and vibrant but not overly saturated colors. |
| Depth of field | creates a sharp focus on the subject while blurring the foreground and background. |
| Film lighting | features limited light sources, common backlighting, and deep shadows cast by light sources. |
| Rim lighting | produces slightly stronger lighting effects than film lighting, but with very similar results. |
| Volumetric lighting | |
| Softbox lighting | |
| Long exposure | |
| Fairy Lights | |
| Intricate details | designs tend to feature non-realistic crafts and pattern elements. |
| Realism | tends to focus on artistic realism, with more uniform backgrounds and subject matter that looks like a painting. |
| Photography | typically includes a small area of objects surrounding the subject, with little else in the background. |
| Rendered for IMAX | involves more complex subjects with highly directional lighting and subdued saturation. |
| Tilt-shift | creates a similar effect to depth of field, but from a high angle or from above. |
| Motion-blur | adds speed lines to the image, creating the impression of motion or wind. |
| 35mm film | produces vibrant colors but muted saturation, with additional foreground and/or background elements for added detail. |
| Soft focus | creates a slightly blurry focus with a thinner subject and potentially grainy details, with colors tending towards pastels. |
| Harsh lighting | creates extreme contrast with deep shadows. |
| Minimalist line art | features a simplified pen-on-paper type line sketch of the subject with few or no additional elements. |
| Hasselblad full frame | produces a similar effect to 35mm film, with a stronger emphasis on contrast. |
| Sony Alpha α7, ISO1900, Leica M | to specify any lens type or camera type |
| Unreal | to specify an unreal engine feel |
glass vases on top of a table, microscopic photo, inspired by Brunce Munro, intricate, ultra-detailed, 8k, LSD, symmetric, refracted sparkles, ray tracing
ChatGPT + Midjourney and Prompt Generators
Just let ChatGPT do the job and generate Midjourney prompts for you:
Here are the formulas:
Formula 1: image to prompt:: 5 descriptive keywords:: camera type:: camera lens type:: time of day:: style of photograph:: type of film
Formula 2: image to prompt:: 5 descriptive keywords:: type of photography:: lens:: distance:: subject:: direction:: type of film
Another really helpful tool is the MidJourney Prompt Helper which gives you amazing good style approaches.
Image2Prompt
Want to know what a prompt sits behind a generated image? The CLIP Interrogator 2.1 is your friend!